St Paul's Uniform
White or Blue polo shirt with or without a school logo
Grey/black pinafore or skirt
Grey/black trousers or shorts
School logo sweatshirt or plain cardigan in Royal Blue
Summer
White polo shirt
Blue gingham dress
Grey/black trousers or shorts
School logo sweatshirt or cardigan in Royal Blue Grey/navy blue/black pinafore or skirt
School shoes - plain black sensible leather shoes or all black trainers with black soles
Socks - black, grey or white
Logo items are optional.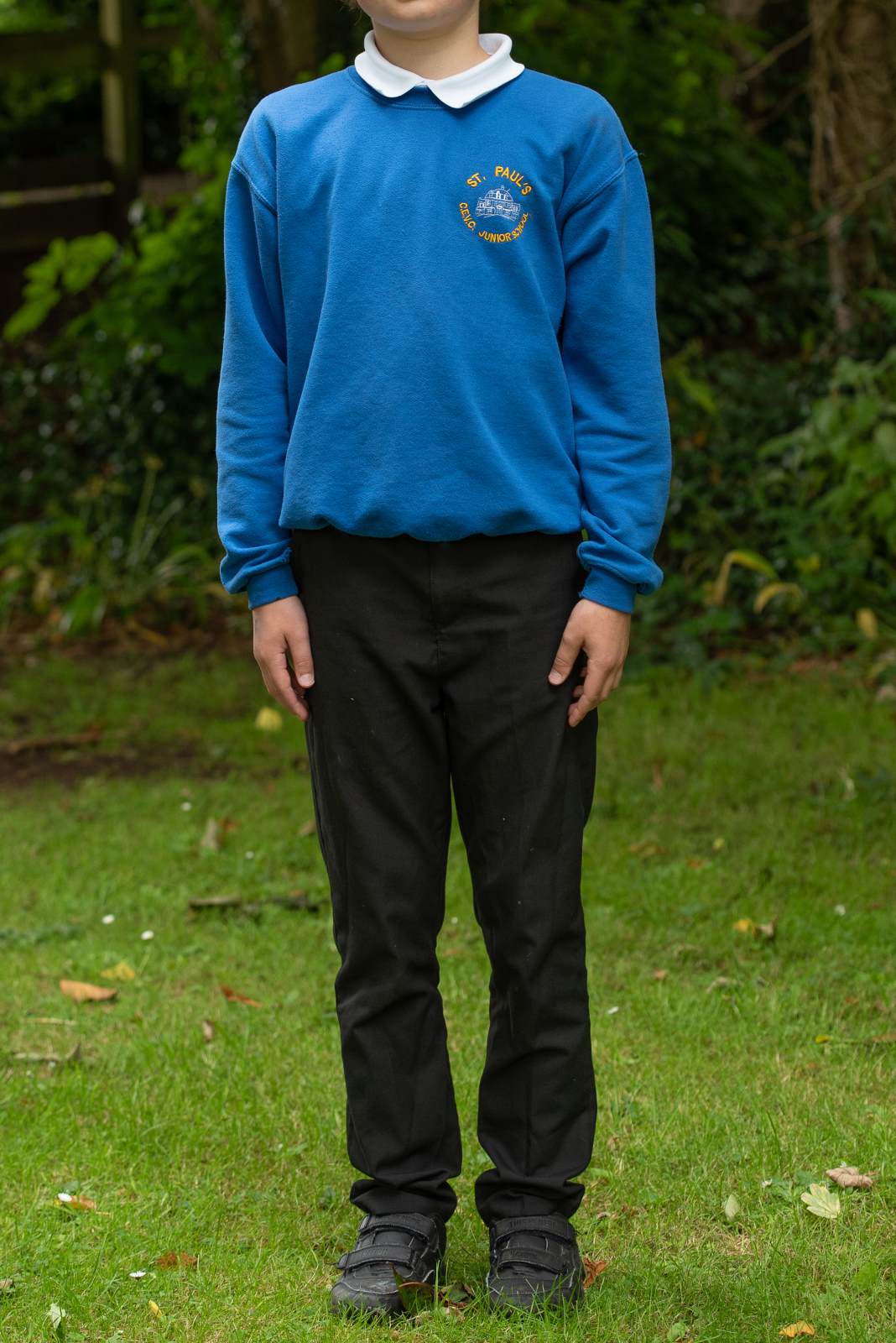 School logo T-shirts, sweatshirts, cardigans, polo shirts, fleeces and other items are available for purchase from NoticeMe Logos (formerly MJ Sports), 25A Town Street, Shepton Mallet. (07738863182)
Children may NOT wear jeans, multi-coloured shirts/shorts or high heeled shoes.
Hair, natural colours only and long hair tied back.
Jewellery is not permitted unless its worn for religious reasons. Earrings are allowed but studs only. For Health & Safety nails need to be kept at a safe length and no nail varnish.
PE KIT
Black elasticated daps or trainers
Blue/White T-shirt,
Black/navy blue shorts
Track suit – (black or Navy) for colder days/outside activities
PE Hoody
Draw string shoe bag.