Year 6 Monmouth Class
Named after James Scott, 1st Duke of Monmouth (1649 – 1685), who led the Monmouth rebellion against King James II. Defeated at the Battle of Sedgemoor and beheaded at Tower Hill, London. Monmouth declared himself as the rightful King at various places along the route including Axminster, Chard, Ilminster and Taunton.
Hi there! My name is Mr Fingleton, and I am Monmouth Class teacher, Year 6 and Computing Leader. On a Tuesday afternoon, Mr Evans takes the class for PE activities. Please follow us on Twitter, Dojo so you can see what exciting things we get up to throughout the school year!
We have lots of exciting dates in the diary coming up and lots of learning ahead of us so make sure your attendance is excellent!
Teacher

Teaching Assistant

Mr Fingleton

Ms Merrall

We have adopted a class management system called class dojo. Follow the link below for more information. If you do not have a parent code please come and see us. We will also be sharing with you work through our seesaw link throughout the year.

@monmouthclass
An action-packed blend of historical adventure and fantasy for junior readers; a blast of uncensored Viking adventure. Gunnar is the son of a Viking chieftain, living peacefully on his family steading with his mother, father and their people - until they are raided by Skuli and his Wolf Men, who raze his home to the ground and take his father's life. Gunnar swears an oath to avenge his father's death and save his mother from Skuli - but first he must run to save himself.
Click on here to purchase your own copy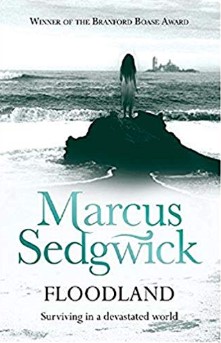 Imagine that a few years from now England is covered by water, and Norwich is an island. Zoe, left behind in the confusion when her parents escaped, survives there as best she can. Alone and desperate among marauding gangs, she manages to dig a derelict boat out of the mud and gets away to Eels Island. But Eels Island, whose raggle-taggle inhabitants are dominated by the strange boy Dooby, is full of danger too. The belief that she will one day find her parents spurs Zoe on to a dramatic escape in a story of courage and determination that is handled with warmth and humanity.
Click on here to purchase your own copy.
After the War: From Auschwitz to Ambleside by Tom Palmer
Summer 1945. The Second World War is finally over and Yossi, Leo and Mordecai are among three hundred children who arrive in the English Lake District.
Having survived the horrors of the Nazi concentration camps, they've finally reached a place of safety and peace, where they can hopefully begin to recover.
Will life by the beautiful Lake Windermere be enough to bring hope back into all their lives?
Click on here to purchase your own copy.
Click here for our KS2 SATs information PowerPoint.