Hi there! My name is Mr Fingleton, and I am Monmouth Class teacher and Computing coordinator. On a Monday afternoon, Mr Evans takes the class for PE activities. Please follow us on Twitter, Dojo so you can see what exciting things we get up to throughout the school year!
We have lots of exciting dates in the diary coming up and lots of learning ahead of us so make sure your attendance is excellent!
Teacher

Teaching Assistant

Mr Fingleton

Mrs Webster

We have adopted a class management system called class dojo. Follow the link below for more information. If you do not have a parent code please come and see us. We will also be sharing with you work through our seesaw link throughout the year.

@monmouthclass
Oliver Jeffers, arguably the most influential creator of picture books today, offers a rare personal look inside his own hopes and wishes for his child--and in doing so gifts children and parents everywhere with a gently sweet and humorous missive about our world and those who call it home.
Click on here to purchase your own copy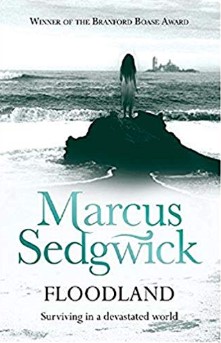 Imagine that a few years from now England is covered by water, and Norwich is an island.
Zoe, left behind in the confusion when her parents escaped, survives there as best she can. Alone and desperate among marauding gangs, she manages to dig a derelict boat out of the mud and gets away to Eels Island. But Eels Island, whose raggle-taggle inhabitants are dominated by the strange boy Dooby, is full of danger too.
The belief that she will one day find her parents spurs Zoe on to a dramatic escape in a story of courage and determination that is handled with warmth and humanity.
Click on here to purchase your own copy.
Click here for our KS2 SATs information PowerPoint.
Some images of our learning from the year so far but please see @StPaulsJS for more recent photos
PHOTO_GRID_{YR_6_LEARNING}_FOLDER